In a relentless pursuit towards innovation, V-TAC continues to develop cutting-edge LED lighting solutions. Through its recent in-branding program with Samsung, the PRO series was launched – V-TAC's core range of best products, upgraded with LEDs provided by Samsung and five-years warranty – catering to a broader and professional market seeking to reduce replacement & installation costs and instead focus on ROIs.
For LUX Live 2018, V-TAC is going to highlight six (6) of its recently developed products which are specially engineered to provide the best efficient, lighting solutions for its professional, specifications market.
LED Panel
With better light distribution and colour consistency, our LED panels have also been upgraded with TP(a) rating.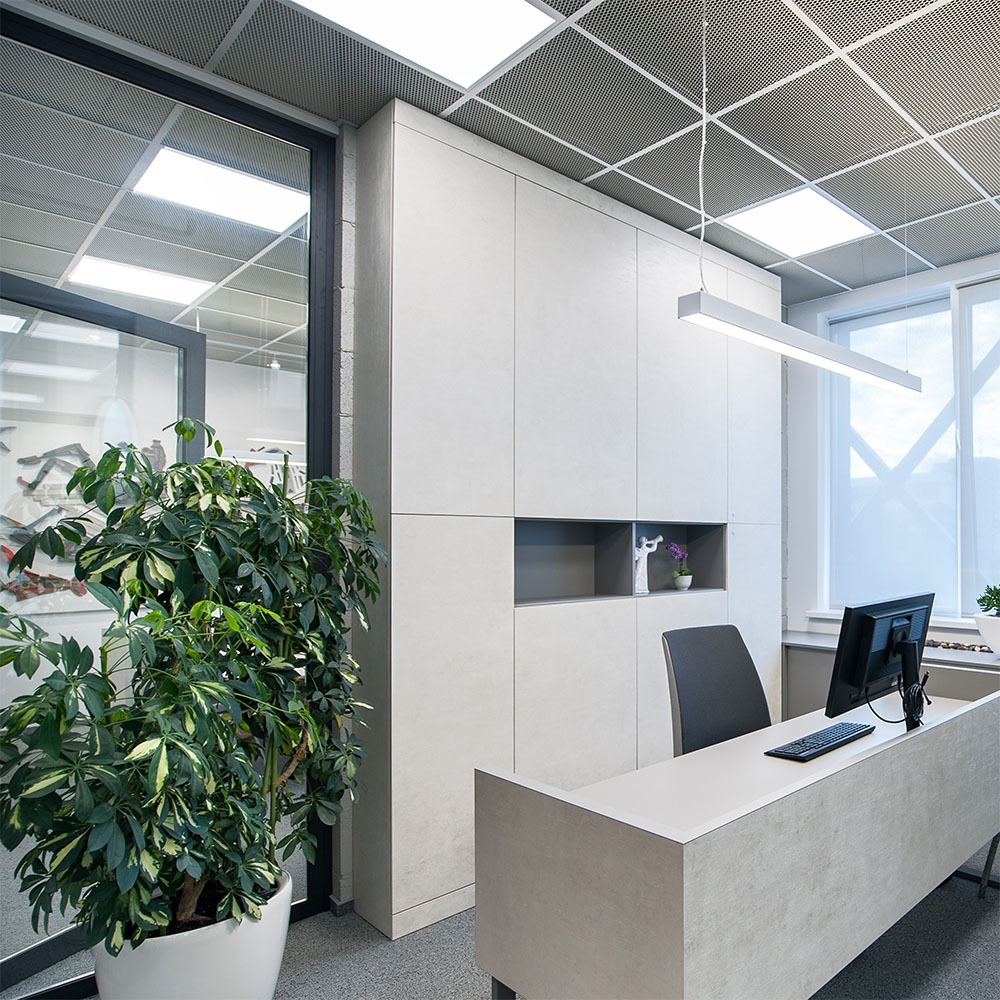 So what is the TP(a) rating and why is it important?
According to Lux Review:
Thermoplastic materials undergo specific tests to certify their ability to withstand the application of heat and fire. The requirements are established by Building Regulations Approved Document B, which sets out the fire safety of buildings. Section B2 covers internal fire spread.

TP(a) usually relates to polycarbonate diffusers with a thickness of at least 3mm. The testing procedure requires that the material self-extinguishes and any flaming and afterglow must not exceed five seconds once the source of flame is removed.

Bullock, J. (2017, January 17). Two-minute explainer: Fire-rating of thermoplastic diffuser materials. Retrieved from http://luxreview.com/article/2017/01/explainer-what-is-the-difference-between-tp-ratings-
The panels are also compatible with emergency packs and sensors to maximise efficiency and comply with fire & emergency policies.
LED Batten Fittings

Besides the efficiency upgrade through the Samsung LED, the new LED batten fittings are now also TP(a) rated achieving a new benchmark for fire safety standards in office lighting.

Available in different sizes and wattages to fit any home, office, or any commercial lighting requirement.
Prismatic Fittings

Now equipped with efficient LEDs provided by the world leader in LED technology Samsung – our Prismatic Fittings now have a high-lumen rating of 120 lumen per watt.


Linear Lights
An extensive range of suspended linear lighting with a complete array of options – dimmable, linkable, up & down lighting options available in stylish, modern colours. Know more about our new collection of efficient LED linear lights here.
Aluminium Profiles
A new addition to V-TAC's range of LED lighting solutions, the Aluminium profiles inlude complete sets of aluminium extrusions for installing efficient LED strip lights. Ideal for improving mood lighting in entertainment areas or any indoor space.
UFO Highbay
A forerunner from V-TAC's recently launched PRO Series is the new LED Highbay – having one of the highest demands in the LED lighting industry due to its versatility, they have been upgraded with the highly-acclaimed Meanwell driver which makes its energy-saving features exceptional.
Add that to its staggering 180++ lumen-per-watt rating and you have the most efficient high bays available in the market.
Know more about these exciting products and more –– set a meeting with us on Europe's largest lighting show!
Email us at meeting@vtacexports.com and let us know which date & time works best for you!
Haven't registered for Lux Live yet? Don't worry –– you can do it online, and it's free!